Dominica Citizenship by Investment Program
Explore the advantages of the Dominica Citizenship by Investment Program and Dominica passport. We are an official Government agent for the Dominica Economic Citizenship Program and have processed more economic citizenship applications in Dominica, since 1997, than anybody else. You will also find documentation and legal requirements for acquiring genuine Dominica by-investment citizenship.
Our terms and conditions, cost and payment options for economic citizenship in Commonwealth of Dominica are fully explained below.
Dominica is legal Citizenship by Investment program. Donations to the Government under the Economic Diversification Fund (EDF) INCLUSIVE of all fees:
Total cost for Single Applicant is USD 113,750
Total cost for Main Applicant and Spouse is USD 168,000
Total cost for a Family application with 2 children (below 16 yrs.) is USD 193,500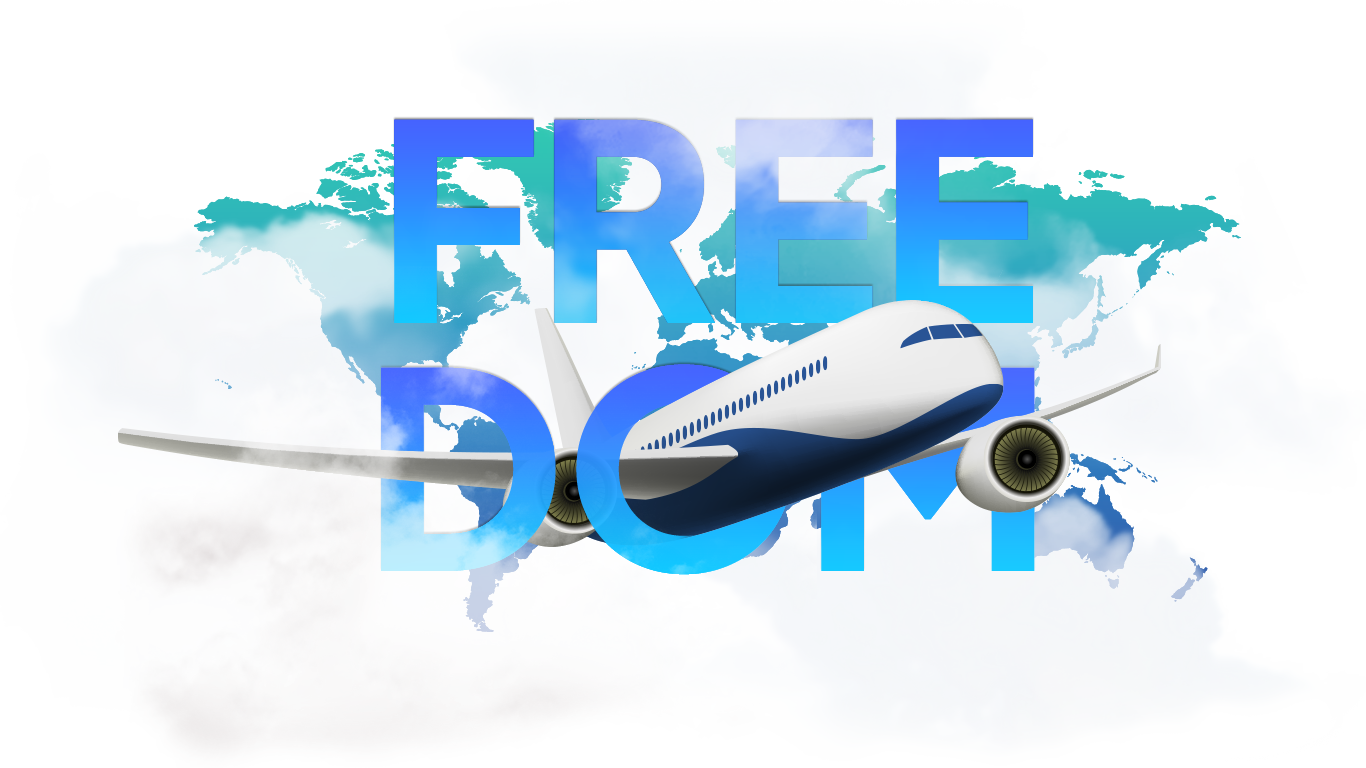 Dominica CBI Features
Dominica Top Ranking on CBI Index
From 2017 to 2021, Dominica consistently held the top position in PWM's rankings as the leading country for obtaining a second citizenship through investment. In these years, Dominica excelled in various key areas when compared to other jurisdictions, including:
Having a strong passport for visa-free travel and freedom of movement
Requiring the lowest investment
Providing efficient processing
Offering a quick path to citizenship
Not imposing residency and travel requirements for Dominica
Maintaining high standards of due diligence and confidentiality
Dominica's continuing to be a top ranking CBI program in 2022 and 2023, when it secured the second position in PWM's assessments.
Dominica CBI Application Options
To apply for citizenship, you must choose to either:
Donate to the Government's Economic Diversification Fund (EDF), or;
Invest in a Government approved real estate development project
Economic Diversification Fund
This fund was developed as a means to finance education, infrastructural development, health facilities and IT development in Dominica.
Prior to introducing the Real Estate option (below), this Fund was the only option available to Dominica CBI applicants.
Donations to the Government are as follows:
Applicant Grouping
Economic Contribution
Single Applicant Option
USD 100,000
(non-refundable)
Main Applicant and Spouse
USD 150,000
(non-refundable)
Main applicant, spouse and 2 dependants
USD 175,000
(non-refundable)
Additional Dependant (0 to 17 years old)
USD 25,000
(non-refundable)
Additional Dependant (18 years or older)
USD 50,000
(non-refundable)
Real Estate Investment
Real Estate Investments start at USD 200,000 minimum.
In addition to investment, the following fees are payable the Government depending on the number of people in application:
Applicant Grouping
Economic Government Contribution
Single/Main Applicant only
USD 25,000
(non-refundable)
Family of 3 (investor plus 3 dependants)
(parents and children only)
USD 35,000
(non-refundable)
Family of 5 (investor plus 5 dependants)
(parents and children only)
USD 50,000
(non-refundable)
Additional Dependant of investor and or spouse
USD 25,000
(non-refundable)
Dominica CBI Real Estate Benefits
For information on how to get Dominica citizenship and plus earn dividends through our preferred Real Estate Project for only US$200,000 per Preferred Share.
Benefits of this investment include:
Return of investment by selling preferred share after 3 years;
Annual dividends;
Free resort accommodation packages;
Zero property transfer fees or taxes;
Zero annual maintenance or similar fees;
Lowest initial deposit requirement on the market
Dominica CBI Application Fees
Professional and legal fees
USD 5,000
Due Diligence
USD 7,500
Main Applicant
USD 4,000
Spouse
USD 4,000
Dependant aged 16 years and above
Government Processing Fee
USD 1,000
Payable along with Due Diligence Fee
Will be paid directly to Government, wire instructions will be given
Naturalization and Stamp Fees
USD 250
Payable together with Investment fee directly to Government
Real estate option: transfer and legal costs
USD 200,000 (minimum investment) plus Government fees
For further details refer to our Fees and Procedures section and FAQ's .
Dominica Passport and Second Citizenship by Investment and its Advantages
Second Passport and Dominica Citizenship for Life
Dominica offers a second passport and citizenship for life for the main applicant, the applicant's spouse, and dependent children (if any).
Dual Citizenship
Dominica does not require you to give up your current citizenship when applying. After successfully obtaining Dominica citizenship, you may also obtain other citizenships.
Dominica Passport Validity
The validity of passports in Dominica is ten (10) years for citizens 16 years and older, and five (5) years for children up to 15 years. A passport which has expired or which has no further space for visas must be renewed.
Visa-Free Travel
Travel visa-free to more than one hundred (130) countries, including China, Hong Kong, Liechtenstein, Ireland, South Korea, Switzerland, and Schengen States.
Tax-Friendly Status
A second passport and Dominica citizenship are the keys to preserving your wealth. There are no capital gains, gift, and inheritance taxes in Dominica. If you have income coming in from outside of Dominica, you do not pay income tax on this income.
Confidentiality
The Government of Dominica does not inform the country of your current citizenship or residency about your second or third citizenship.
Guarantee
Your representative for the citizenship application will be CCP Inc, which has been a Government-approved CBI agent since 1997. Application fees (professional and legal fees, Government processing fee, due diligence fees) must first be transferred in order for the application to be submitted. Government donations under the EDF Option as well as investment in a real estate project along with applicable Government fees must only be transferred upon approval of the application. Transfer instructions will be provided. Any denied application will not be required to perform this transfer.
Application fees (professional and legal fees, Government processing fee, due diligence fees) are non-refundable, as the relevant legal work and processing would have been performed by our office, and due diligence would have been conducted by the Government as part of its processing protocol.
For further details, refer to our Fees and Procedures section and FAQ's.
Dominica Citizenship Application Documents
The documents required for Dominica CBI application:
Application Forms

Letter to the Minister responsible

Two (2) completed and notarized Application Forms for each person (Form 12). We will provide.

Notarised copy of passport

Notarised copy of National/Resident ID

Notarised copy of Driver's License (if applicable)

Notarised copy of Birth Certificates for all family members

Marriage and/or Divorce Certificate where applicable

Police Record, with fingerprints, from country of birth and country of residence (if different) for each applicant sixteen (16) years and older

One (1) Professional Reference

Bank Reference Letter

Letter of employment

Company documents, if self-employed

Letter from school or notarised copy of transcript as proof of school attendance;

CV

Notarized copy of University/College Diplomas

Eight (8) passport size photos for each applicant

Original copy of Utility Bill

Military Book
All non-English documents must be translated by a certified translator and duly notarized.
Additional Support
Successful applicants can rely on us for continued support in other matters such as passport renewals, help with other documents or information on investing in real estate.
Contact Us if you ready to Start your Second Citizenship Application Now or still have few more questions.
Dominica — The Nature Island of the Caribbean
Dominica is known as the Nature Island of the Caribbean and it is often said that if Columbus was to return to the Caribbean now, the only island he would recognize would be Dominica. The country boasts of 365 rivers, waterfalls galore, the world's largest Boiling Lake, and National Parks to create the incomparable beauty of this island, which is situated between two French territories Martinique and Guadeloupe.
With its shores washed by the Caribbean Sea and perfect weather all year round, Dominica offers a unique and captivating environment. Through the Dominica Citizenship by Investment program, successful applicants will be granted fast and legitimate Dominica citizenship and passport, adding to the allure of this extraordinary island.
Area
290 sq. mi. (753 km2)
Language
English and French Creole (Patois)
Independent
Since 1978 (former British colony)
Head of the State
President
Head of Government
Prime Minister
Member of United Nations Member of the British Commonwealth and CARICOM Member of OECS (Organization of Eastern Caribbean States)